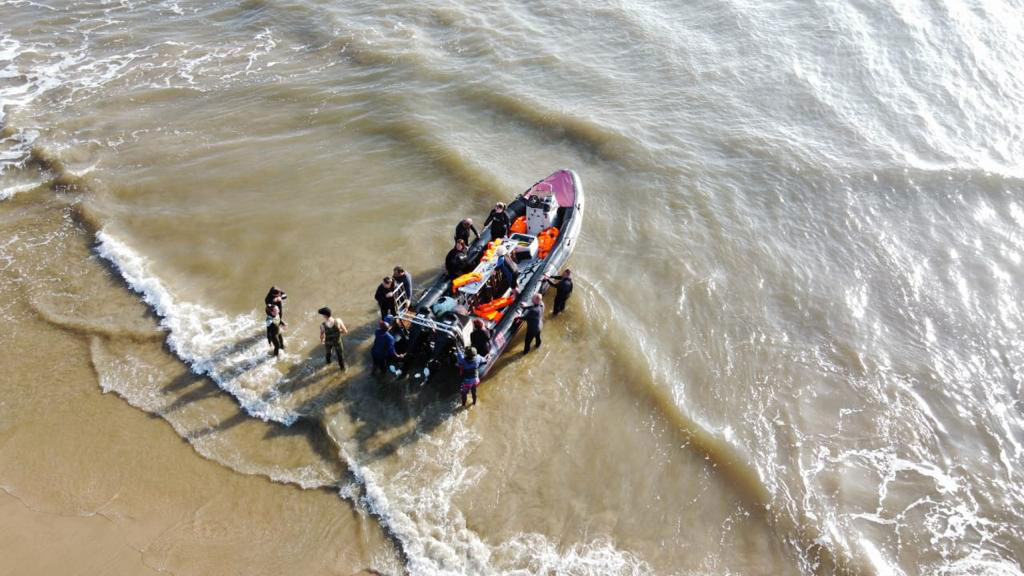 AQUA PLANET DIVE CENTRE AND CHARTER
was established in 1997. With an unblemished safety record, this is definitely the main reason to look no further when selecting a dive charter in Shelly Beach!!! Throw in our professional, knowledgeable and friendly staff; who will endeavor to make you feel at home. Our well equipped dive centre, that has a fun and relaxed vibe. Your only worry here is that the passion of the staff is contagious!
If that is not enough, don't forget our main treasure in Shelly Beach, PROTEA BANKS!!!! PROTEA BANKS is a world renowned, mind blowing SHARK dive. The wide variety of SHARK species that can be seen on this dive site makes it a completely unique dive site, not to be missed!!! … and PROTEA BANKS will have you coming back for more …
AQUA PLANET DIVE CENTRE AND CHARTER is situated in SHELLY BEACH, on the Kwa-Zulu Natal South Coast of South Africa.
Our comprehensive PADI 5 star dive centre offers PADI scuba diving courses, a dive charter to PROTEA BANKS, tours and packages, as well as a well stocked dive shop – with a few extras. Whether you are interested in snorkeling, new to diving or an experienced diver, AQUA PLANET DIVE CENTRE AND CHARTER has a dive experience to suit your needs.
Due to the wide variety of equipment, on the market today, it is impossible to keep a full range of equipment on hand. Give us a shout and we are happy to advise you according to your specific needs and then order in the equipment for you, should we not have it in store.
Though we stock a variety of products, the dive centre is also the heart of our base, where we meet for dives, set up equipment, have a hot shower and debrief after the dive
On PROTEA BANKS we offer two completely different SHARK dives:
1. The first one is a BAITED SHARK DIVE. As we only go to 10m, this dive is suitable for an Open Water qualification and above. You need to be comfortable with the idea of SHARKS and have decent buoyancy (as this dive is done in mid water, with no reef as a reference). The BAITED SHARK DIVE is great for photography as the SHARKS come in very close.
2. The second is a reef SHARK dive. Our reefs lie between 30 to 40m. For this dive an Advanced certification is required (Ask us about options for this dive if you only have Open water) The current on PROTEA BANKS can be mild to very strong, on this drift dive. PROTEA BANKS it is also a multilevel dive, our average dive time is about 45 to 60 minutes. On this dive SHARKS are seen completely in their natural habitat with their natural behaviour. Sightings and be fleeting or you can get up close and personal with the SHARKS – it is nature so expect the unexpected.
PROTEA BANKS - THE SOUTHERN PINNACLES: Depth 26 to 40m
The Southern Pinnacles of PROTEA BANKS are dived mainly in the warmer months. This site is home to the BULL (ZAMBEZI) SHARK which brings a great deal of notoriety to this world-renowned dive location. Other SHARKS frequenting the Southern Pinnacles include HAMMERHEAD, OCEANIC BLACKTIP and Dusky SHARKS. For the fortunate few there is even the possibility of seeing TIGER SHARKS. GIANT SANDSHARKS are often seen on Sandshark Gully numbering up to about 50 at a time. A variety of Rays and Potato Bass are seen on a regular basis and game fish love to shoal on the Southern Pinnacles.
PROTEA BANKS - THE NORTHERN PINNACLES: Depth 28 to 38m
The Northern Pinnacles of PROTEA BANKS are dived mainly in the colder months. This site is where the RAGGED-TOOTH SHARKS come to mate. It allows divers to view 'Raggies' in close proximity on their annual migration route. The area consists of two 'cave' systems in which 'Raggies' congregate. At times it is impossible to see the mouth of the 'caves' as it is completely obscured by masses of RAGGED-TOOTH SHARKS. A variety of BULL (ZAMBEZI), OCEANIC BLACKTIP, TIGER, HAMMERHEAD and Dusky SHARKS are also seen. There are also a few friendly Potato Bass that love to come and say Hi to the divers. The Northern Pinnacles can also be a very 'pretty' dive as it is rich in reef fish life.
PROTEA BANKS has been a Marine Protected Area since August 2019 – A MPA permit is required to dive (this can be purchased at the dive centre)
Launching daily for PROTEA BANKS, with our 8m dive duck 'Calypso' and 'Matjikaduzi', you are assured of a great diving experience in SHELLY BEACH.
Safety is our number one priority and we boast a 100% safety record! We launch from a manned and controlled launch site.
With our surf being on the rough side at times, we use a super duck (Zodiac / inflatable) boats with 4 stroke motors, carrying enough horse power and speed to get through the turbulent waters, ensuring a safe and speedy way out to the reef 8km out to sea.
Each and every divemaster, instructor and/or skipper get's extensively trained in the conditions of Protea Banks, such as strong currents, low viz, shark behaviour, etc. to ensure you have the most capable staff on your dive. Each member carries the passion for sharks and their reef. Lets meet the team:
Kyle and Michelle Robertson, a couple who met at Aqua Planet Dive Centre and Charter back during our training in scuba diving and we both fell in love with the reef and sharks as well as each other.
'Though we've only recently became the owners of Aqua Planet, we both have been working on Protea Banks for many years now. Nothing has really changed and the enthusiasm for Protea Banks and its sharks continues. We do, however, have plans to grow.
We started on Protea Banks and the incredible diving has kept us here for years!!! And even after diving Protea Banks for so many years, we still get experiences that remind us why we do this in the first place… SHARKS!!'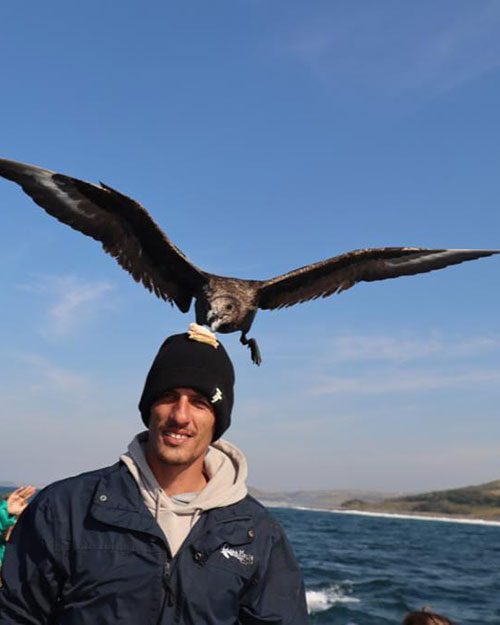 OWNER, PADI DIVEMASTER, SURF LAUNCH SKIPPER
Kyle started out his Divemaster's with Kym (the OG of Aqua Planet) in 2013 and has been Dive-mastering Protea Banks ever since. Kyle also has an extensive background in Sea Rescue and first aid, making him one of our most experienced and safest skippers. He has been launching boats at Shelly Beach Ski-Boat Club for over 10 years now, so we can rest assured that our clients are in the safest hands.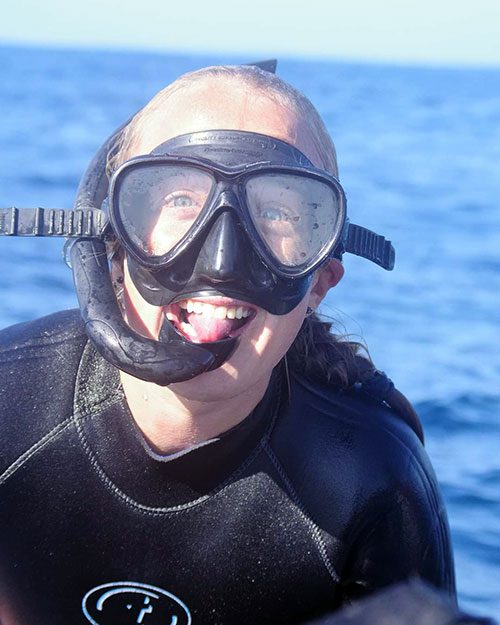 OWNER, PADI DIVEMSTER, RAID INSTRUCTOR
Michelle has been with Aqua Planet from her first days of training in Scuba. Though she started courses in 2007, it wasn't until 2013 that she started looking into it as a career. Working her way up from doing general work in the dive centre to pay for courses, to active Divemaster, to managing the place and then to finally owning it!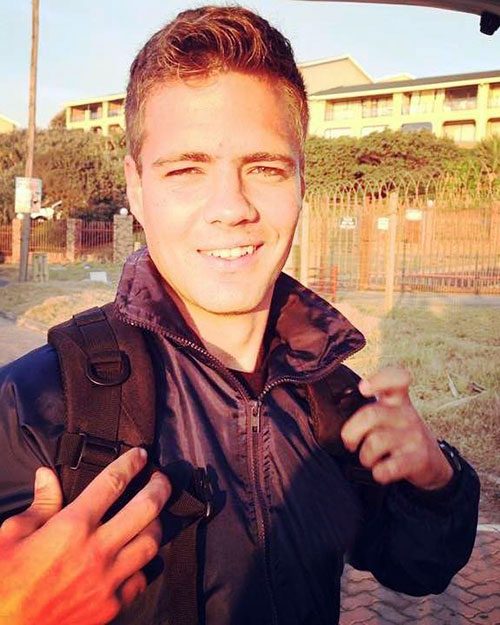 PADI DIVEMASTER, PADI INSTRUCTOR, SURF LAUNCH SKIPPER
Having travelled all over the world and worked as a dive instructor, Arno has a lot of experience leading and managing dives. Showing a great love for sharks and Protea Banks we love having Arno around. You can rest assured knowing your dive is lead by a very competent and enthusiastic divemaster.